Smart Wash Station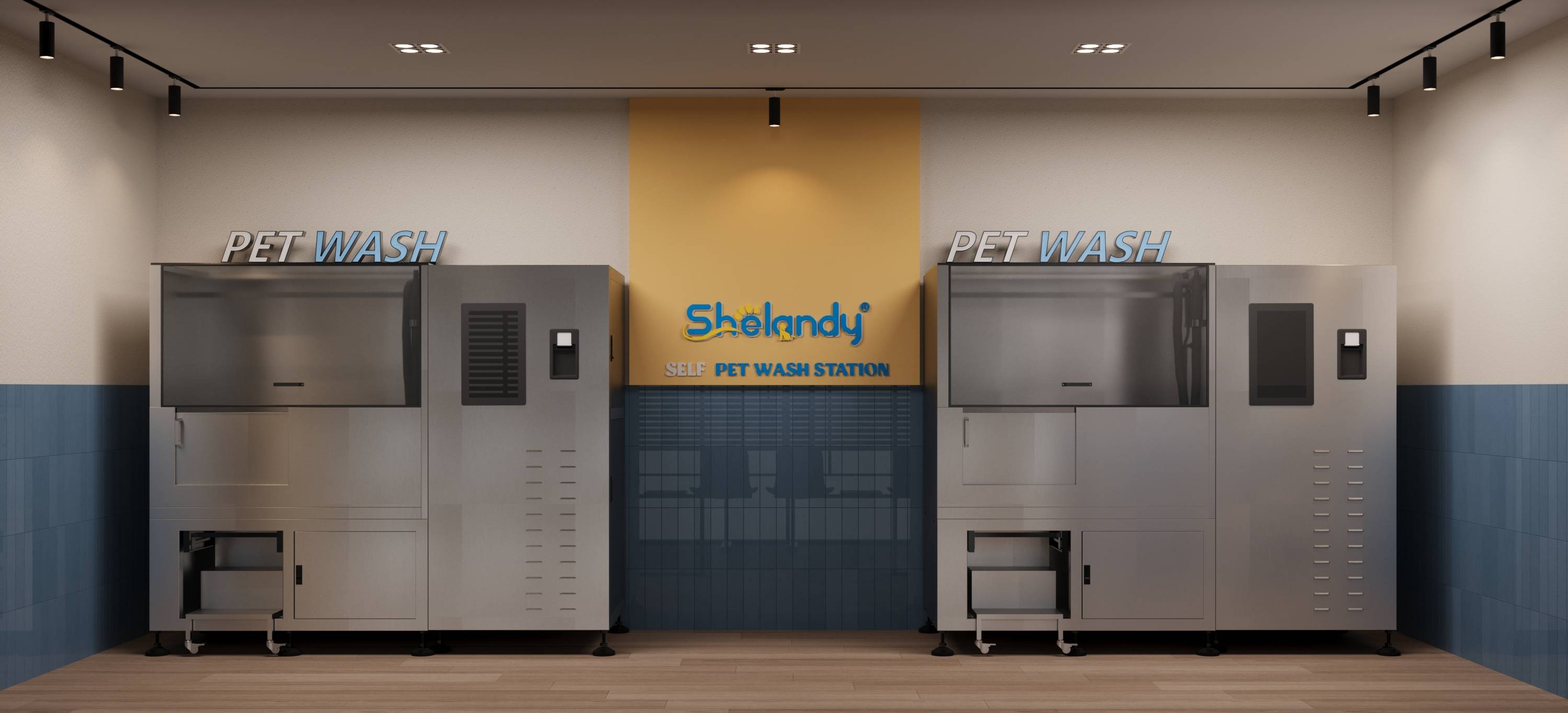 SHELANDY Smart Pet Wash Station
SHELANDY SMART PET WASH STATION helps people wash and dry their lovely pets with semi-automation and unbelievalbe efficiency. SHELANDY direct stores come with self pet wash station which integrated pet shower and blower system. Simply set up your wash via the touchable screen, scale your pets cleaning plan with our smart system. In addition, SHELANDY vending machines provide quality and affordable pet care supplies which contribute to pet wash and grooming. We are getting into more and more communities, SHELANDY is commited to help pet owners get more convenience and savings on pet wash.
Who is SHELANDY?
Shelandy established in 2012, has emerged as a prominent name in the pet grooming industry. With a focus on manufacturing high-quality pet grooming and wash products, we have gained a reputation for its innovative design and dedication to improving the grooming experience for pets owners.
One of Shelandy's key strengths lies in our ability to design products that are both functional and aesthetically pleasing. SHELANDY pet dryers and bathtubs are carefully crafted with attention to detail, incorporating features that make more durable and efficient. Shelandy products are built to withstand the demands of both professional groomers and home pet owners alike.
How can SHELANDY support you?
Our team of experts consists of talented designers and engineers who are passionate about creating products that enhance the pet grooming process. We combined years of industry experience with a deep understanding of pet owners' needs and fulfilled our great new innovation.
SHELANDY SMART PET WASH STATION meet diverse needs of pet owners with one device and this system is spreading across more and more communities in United States and Europa. We offers different partnership options to our customers, including franchise and equipment leasing models. Customers can choose the best partnership mode based on their business strategy, location type, and investment preferences.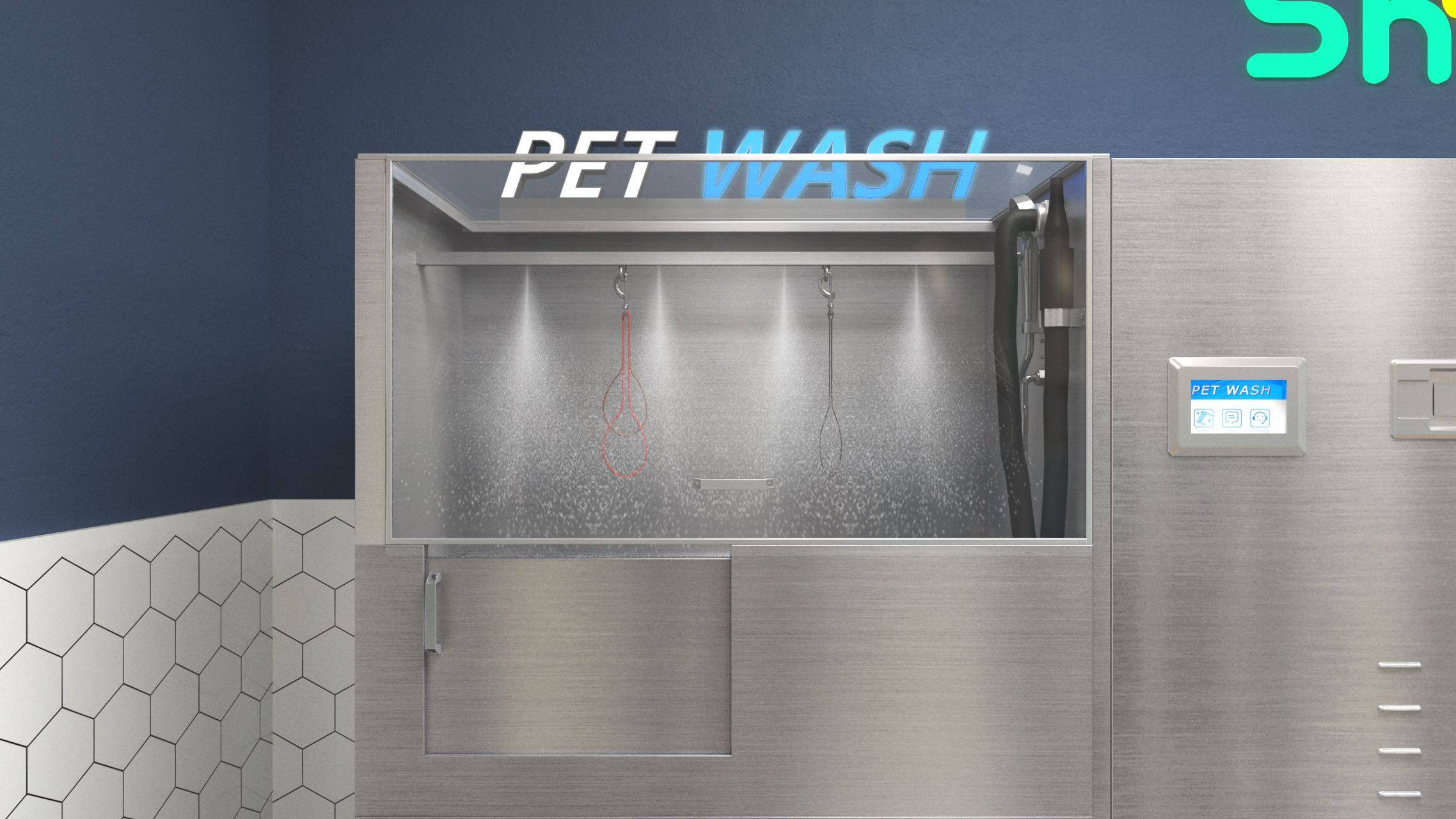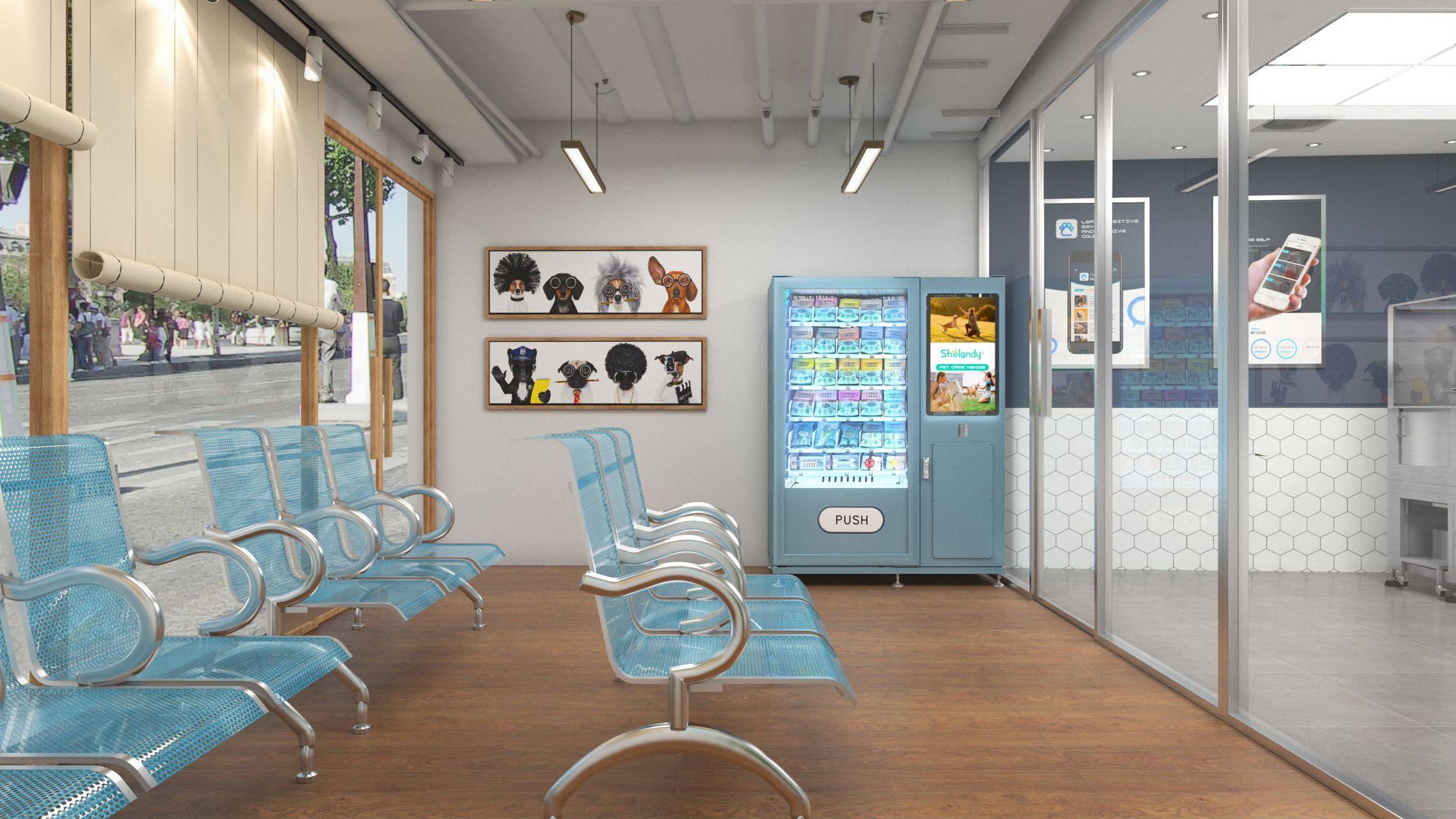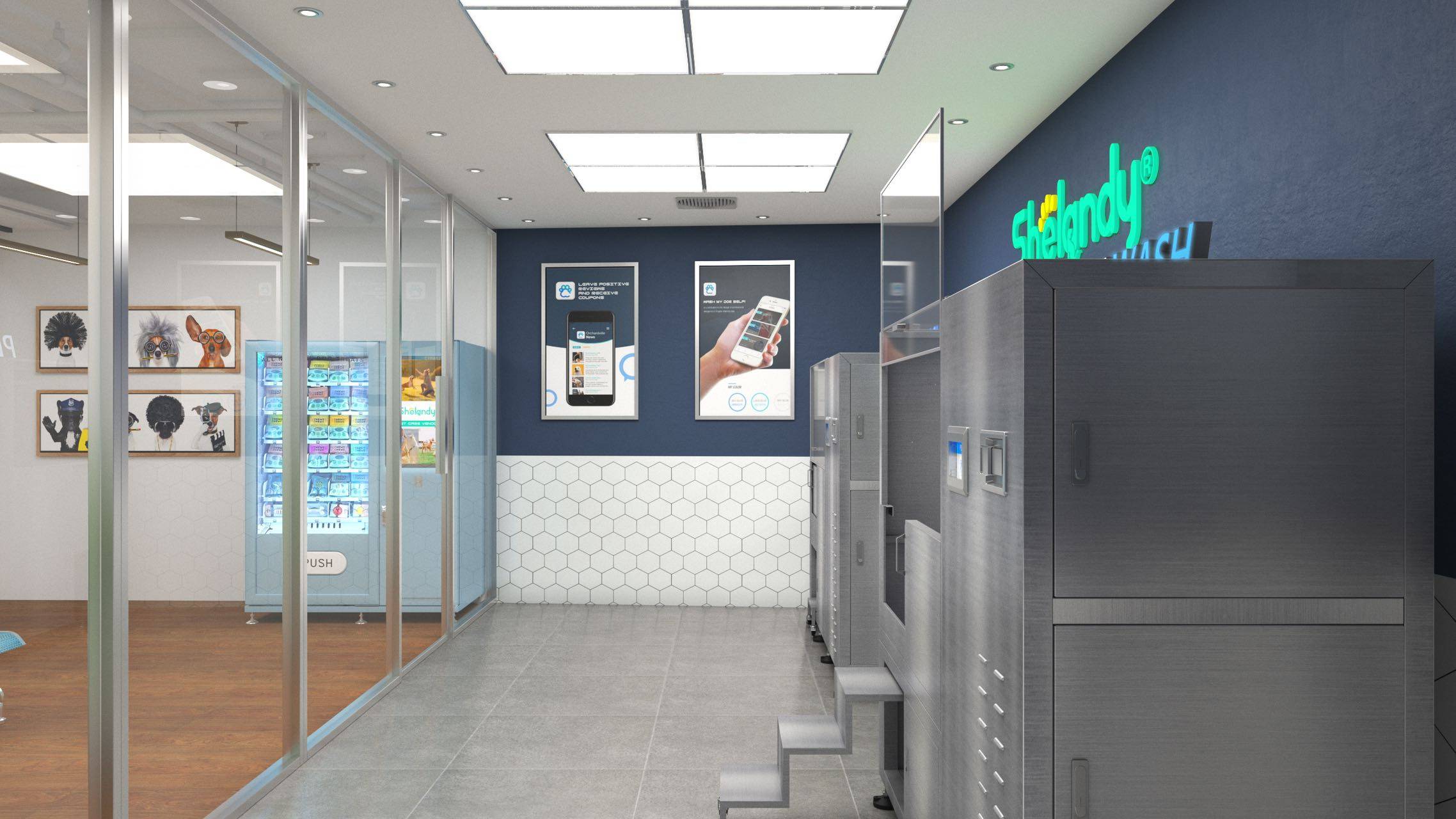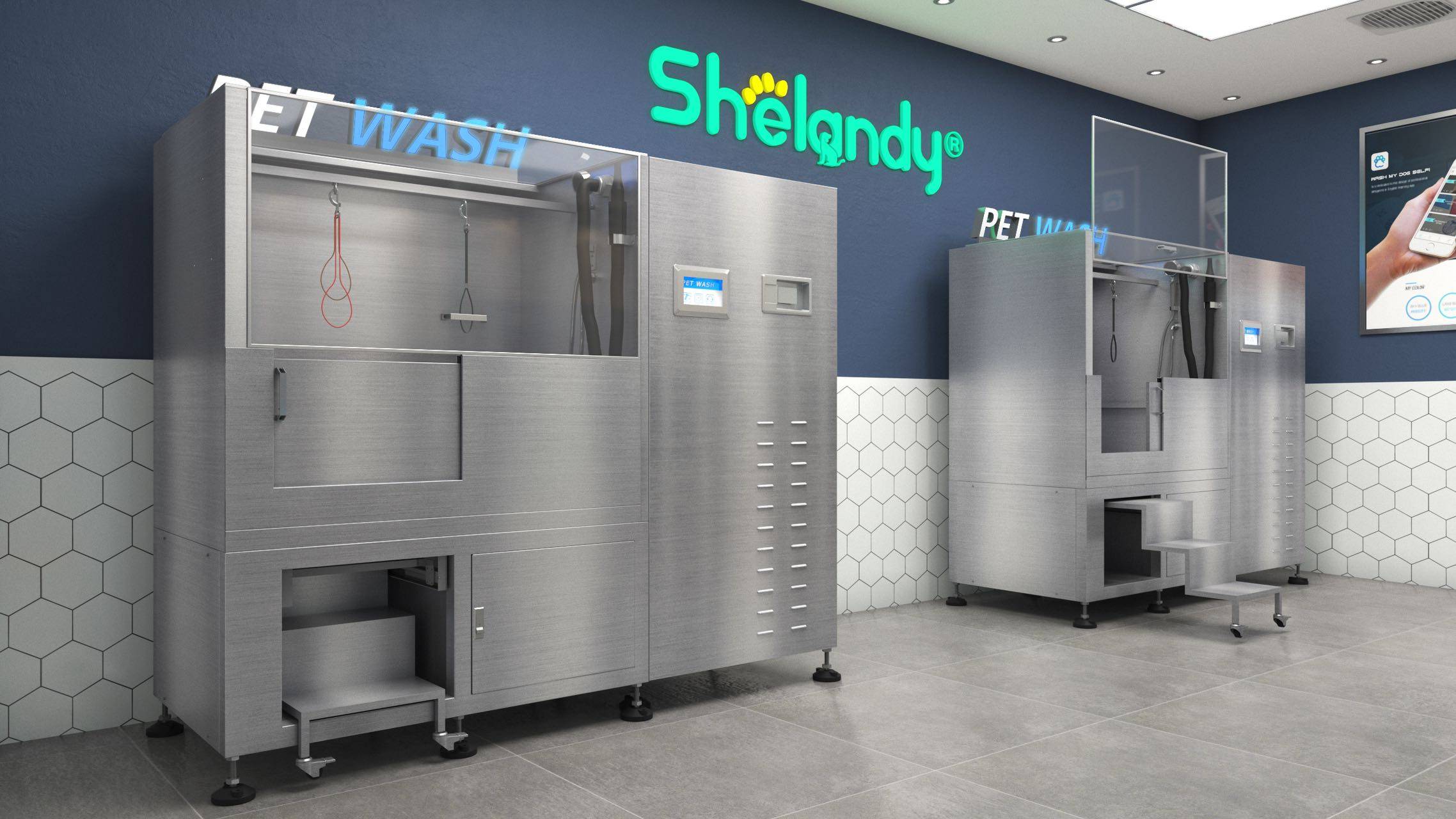 We support — You grow, you earn!
If you are interested in investing in a SHELANDY self pet wash store, please fill out the application form here and our franchise model ensures a lucrative business opportunity with the following details:
1. Our model is unmanned stores. SHELANDY smart pet wash stores cater to a growing market demand for convenient pet wash solutions. As pet owners increasingly seek out self-service options, your store will benefit from a steady stream. Also we provide comprehensive marketing support to drive customer awareness and foot traffic to your store. This includes national and local marketing campaigns, digital advertising strategies, and promotional materials. Our goal is to help you maximize your store's visibility and revenue.
2. Our experts will work on designing your store, including visual effects, construction details, and the layout of plumbing and electrical systems. You can either carry out the overall decoration based on our design plan or rely on our construction team to complete it for you.
3. Our engineering team will install the smart pet wash stations and pet vending machines at your location. We provide ongoing training and support: As a franchisee, you will receive thorough training on maitenance of the machines and our support team will be available to assist you with any operational or technical queries.
4. Through our online portal, you can set the pricing and service duration for the smart machine, view transaction records and user feedback, and access detailed financial reports.
5. Based on historical data and industry trends, we provide revenue projections for each franchisee. These projections take into account factors such as location, customer demand, and market conditions to estimate the potential annual revenue.
6. The initial investment amount will be based on the size of your store, typically requiring approximately 45,000 USD to start your business. With the well-established franchise system, we aim to help you achieve a faster ROI. By implementing efficient operations and leveraging our smart devices, you can expect to recoup your initial investment within 12-18 months. Afterwards, the potential annual revenue of each store can reach up to 150 thousands.
Please note that revenue and profitability can vary based on factors such as location, market conditions, competition, and your own efforts as a franchisee. We encourage you to carefully evaluate the potential of your specific market before making any investment decisions.
If you already own a pet grooming salon or any other type of commercial entity and you wish to set up a SHELANDY Smart Self-Service Dog Wash Station at your premises, we are pleased to offer equipment leasing services.
Typically, we do not charge a fixed monthly or annual rental. Instead, we offer a revenue-sharing model. This means that we will collect a percentage of the revenue generated by the machines we leased. For certain eligible locations, such as enclosed apartment communities, we do not require any deposit.
1. You will have the opportunity to lease the SHELANDY Smart Pet Wash Station, which includes the necessary equipment for a fully functional and user-friendly pet vending machine.
2. For certain locations that meet specific criteria, such as gated apartment communities, we will waive the requirement for any deposit and provide allowance of electricity and water usage.
3. By incorporating a SHELANDY Smart Pet Wash Station into your location, you can enhance your income and attract more customers without any labour cost. The convenience and efficiency of the self-service station can be a significant draw for pet owners seeking a hassle-free wash experience.
4. We provide ongoing maintenance and technical support for the leased equipment. This ensures that the dog wash station remains in optimal working condition, minimizing any disruptions to your business.
5. We understand that you might have concerns regarding technical aspects such as water supply, drainage, and electrical requirements. We offer complimentary transportation and installation services, as well as on-site inspections and solutions by our engineering team. Our team will handle the transportation and installation of the machines at your premises, ensuring a hassle-free setup process. Each location may have unique considerations, and we understand the importance of tailoring solutions to fit your specific requirements. Our engineering team will conduct a thorough on-site inspection and work with you to develop customized plans and strategies that align with your existing infrastructure and technical capabilities. All services above are free for our leasee.
Please note that specific terms, conditions, and pricing details may be vary based on your individual requirements and the nature of your commercial entity.
see more designs of franchise stores

Check your eligibility for
deposit free leasing

---